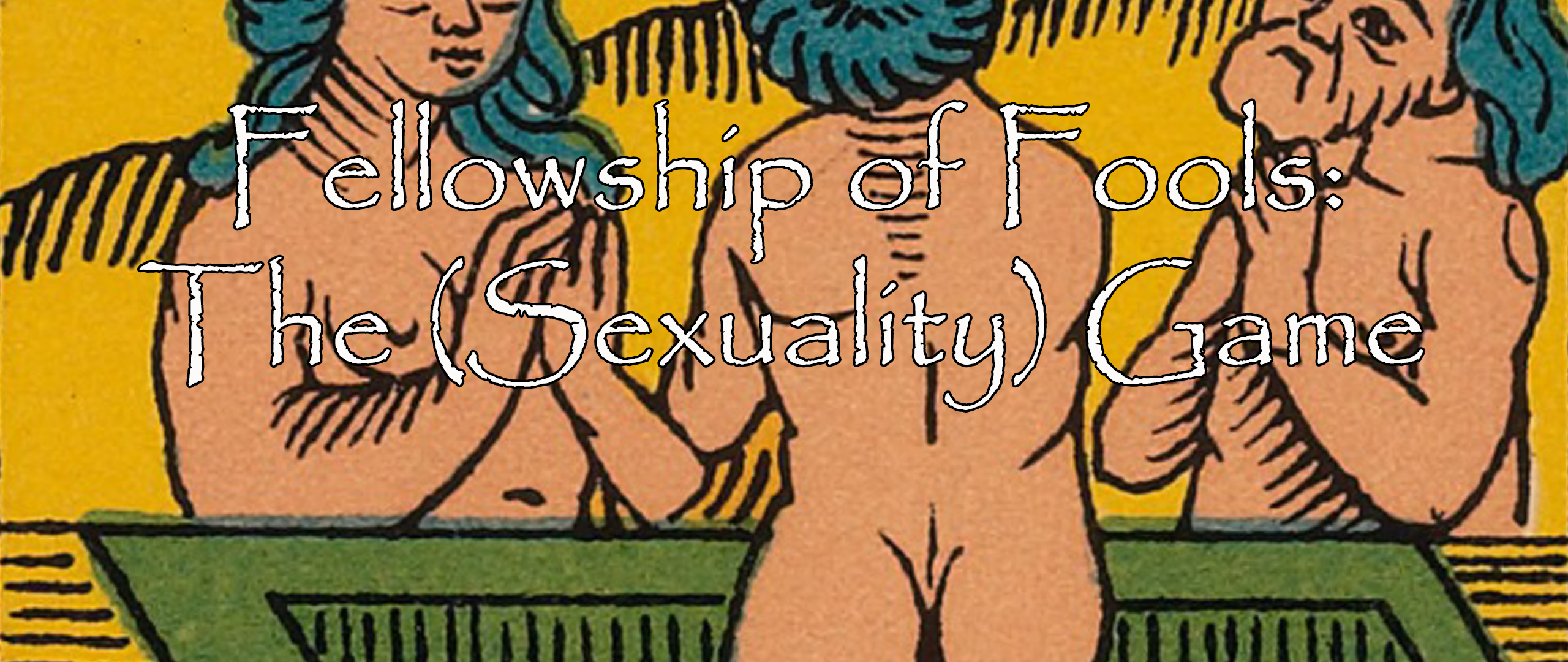 Fellowship of Fools: The (Sexuality) Game
A downloadable conversation game for Windows, macOS, Linux, and Android
Fellowship of Fools: The (Sexuality) Game (or FoF) is a game for self-reflection, creativity and developing and maintaining sexual relationships with other players through conversation and storytelling using Situation and Topic prompts based on the Tarot.

Content Notes/Warning
FoF is a game that asks players to explore Situations and Topics together. FoF asks players to be open and vulnerable with one another about their personal preferences, relationships and past. In these conversations it is possible that painful or difficult Situations and Topics may be explored. The romance and sexuality decks include some questions about non-normative ways of relating and desires. We ask players to be kind to one another and adhere to the Code of Conduct included with the game.
Gameplay
1 - 12 players
15 + minutes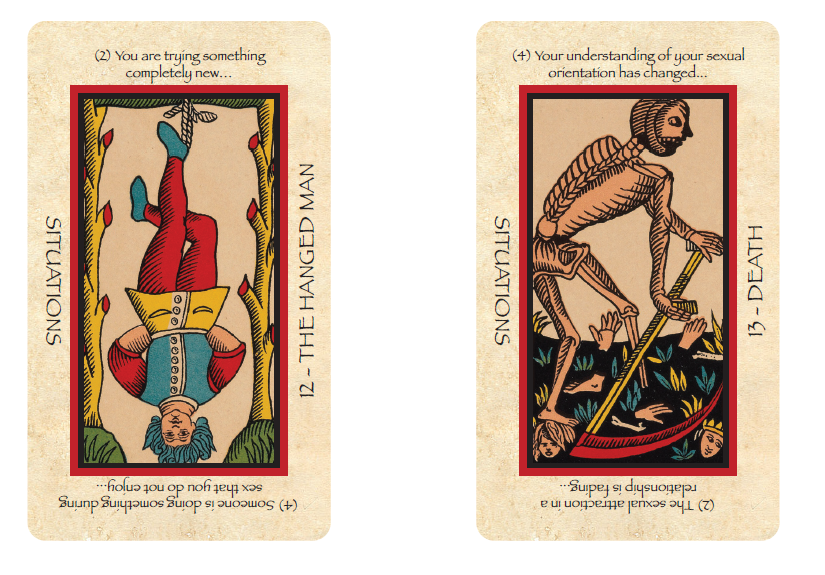 Game Components
Game includes files you can download and print and play or view on your smartphone/computer and play:
22 Situation Cards for 44 Situation Prompts (Major Arcana)
56 Topic Cards for 112 Topic Prompts (Minor Arcana)
Code of Conduct Card
2 Multiplayer Gameplay Modes on Cards, 2 Single Player Gameplay Mode on Cards
Gameplay Mods Cards
Other Game Components:
Versions Available
Free Print and Play pdf (download here)
Free Online Card Browser (below or on the website)
NEW! Free Oracle so you can play with your own Tarot deck (download here)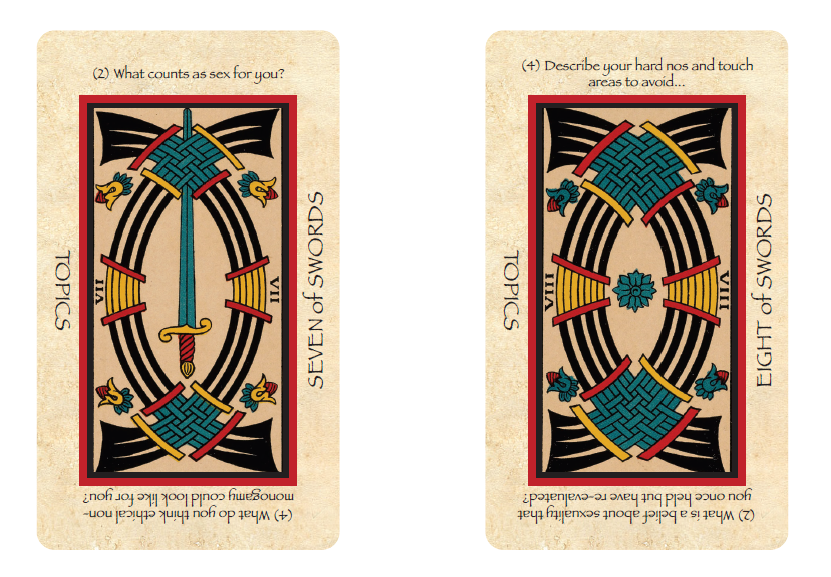 Gameplay
We suggest new players start out with Get To Know FoF Mode (Single Player) and Conversation Mode (Multiplayer).

Multiplayer Gameplay Modes include:
Conversation Mode
GM Directed Mode
"It's Poker Night" Mode
(Loosely) Scripted Mode
Signifier Mode
RPG Mode
In-depth Mode
Improv Mode
And more!
Single Player Gameplay Modes include:
Journaling Modes
Get To Know FoF Mode
Creative Non-Fiction Writing Mode
Fiction Writing Modes
Tarot Mode
User Manual Mode
And More!
Fool around with the cards and submit your alternate prompts and ways to play here
Remember: Be excellent to each other, and party on, Fools!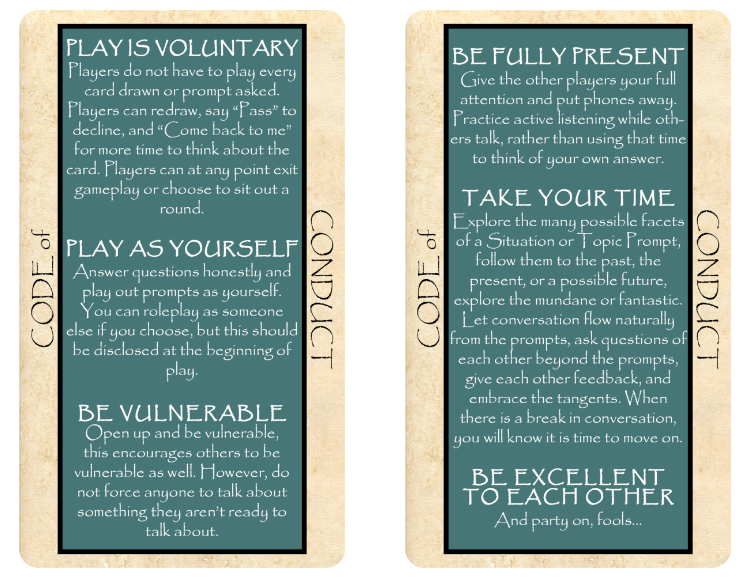 Free Online Card Browser
Background
The Tarot card deck has been in use since the 14th century for games and since the 17th century for divination. The art for Fellowship of Fools dates back to 1761 to its creation in France by Nicolas Conver de Marseilles and is called the Tarot de Marseilles. Today, Tarot cards are widely used for game playing, creativity, divination and personal development. Our hope is that FoF can turn that inward reflection of the Tarot outward to help players develop relationships with other players.
We've split the Tarot deck into its two parts—-the Major Arcana for Situations and the Minor Arcana for Topics. On each card are two different prompts—-corresponding to the upright and the reversed meaning of the card. Numbers next to the prompts indicate their difficulty, possible points that can be gained or lost when playing that prompt, as well as the number of Topic Prompts that can be played for that Situation Prompt.

Give Us Your Feedback and Prompt Suggestions: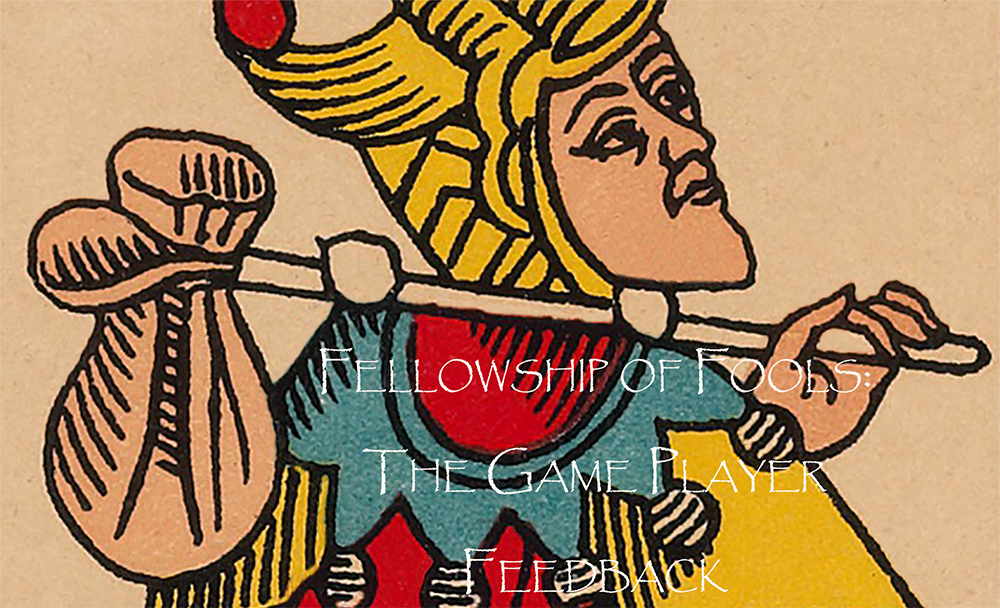 Credits
Symbols for the Oracle's different suits-- Cups, Swords, Wands and Coins, Sun and Death for the Major Arcana-- from Occult Symbols Vectors by Vecteezy
| | |
| --- | --- |
| Status | Released |
| Category | Physical game |
| Publisher | |
| Release date | Dec 20, 2019 |
| Rating | |
| Author | Affinity Games Collective |
| Genre | Card Game |
| Made with | Adobe Photoshop |
| Tags | Adult, Altgame, Experimental, Local Co-Op, Print & Play, relationship, Singleplayer, Tarot, Text based |
| Average session | About a half-hour |
| Languages | English |
| Multiplayer | Local multiplayer |
| Links | Twitter, Patreon, Blog, Homepage, Buy it on The Game Crafter |
Download
Click download now to get access to the following files:
FoF_Sexuality_P2P_2X2.pdf
29 MB
FoF-Medium-Booklet v2.pdf
910 kB
Character Sheets.pdf
34 kB