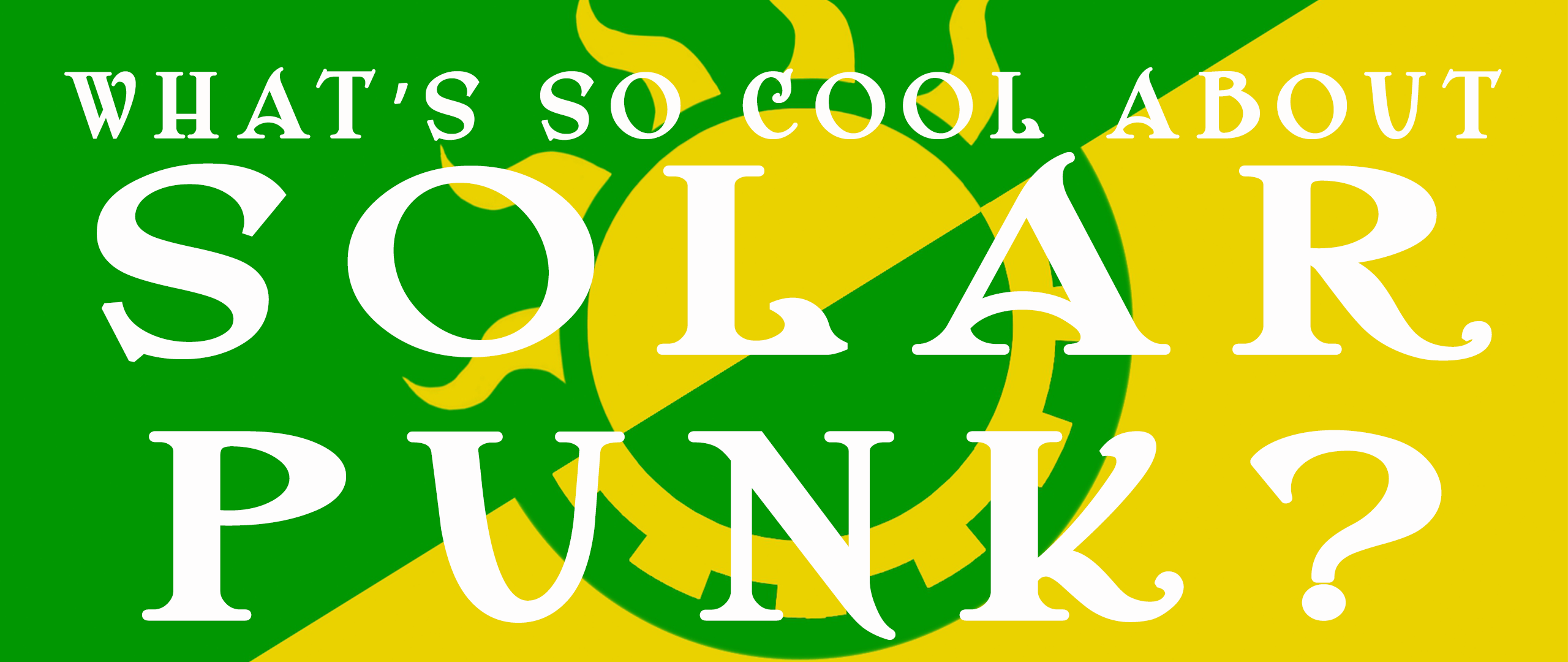 What's So Cool About SolarPunk?
WSCASP is a tiny little system for living in a solarpunk world no matter where you are!
A gmless ttrpg for 2-6 players. Create your very own solarpunk character and play with your friends in a solarpunk world!
Print out the little pages and paste them in the front of a Moleskine, or onto 3x5 index cards.
Add a couple of dice! (The six-sided ones)
Oh, don't forget your pencil!
You're good to go!
With apologies to: Jared Sinclair, Sword and Backpack, Classic Traveller, and those who prefer traditional conflict.
Cover image made by @Starwall@radical.town, licensed under the Creative Commons Attribution-Share Alike 4.0 International license.. File:Solarpunk Flag.jpg - Wikimedia Commons
"The yellow of the flag represents the solar power portion of the solarpunk movement, and the green represents sustainability. The half-gear symbolizes a reclaiming of technology for sustainable projects and infrastructure, and the sunbeams represent the hopefulness and futurism of the solarpunk movement. The solarpunk movement seeks to answer the question "what does a sustainable society look like" by taking any and all good and accessible technologies and lifestyles and making them widespread. It is a form of resistance through infrastructure and activism, and it is also a derivative of the broader term "hopepunk". Solarpunks refuse to give up to the idea that we are ecologically doomed."

This work is licensed under a Creative Commons Attribution-NonCommercial-ShareAlike 4.0 International License.
Download
Click download now to get access to the following files:
What's So Cool About SolarPunk.pdf
759 kB
WSCASP-Black and White.pdf
1 MB